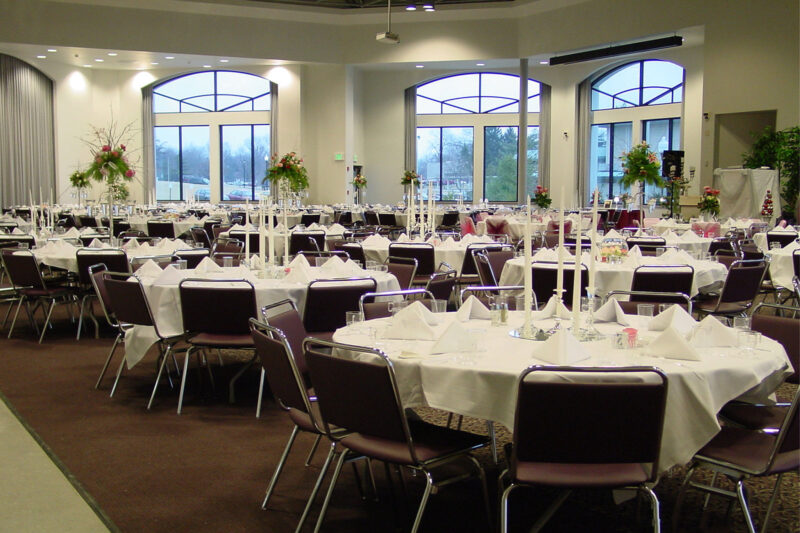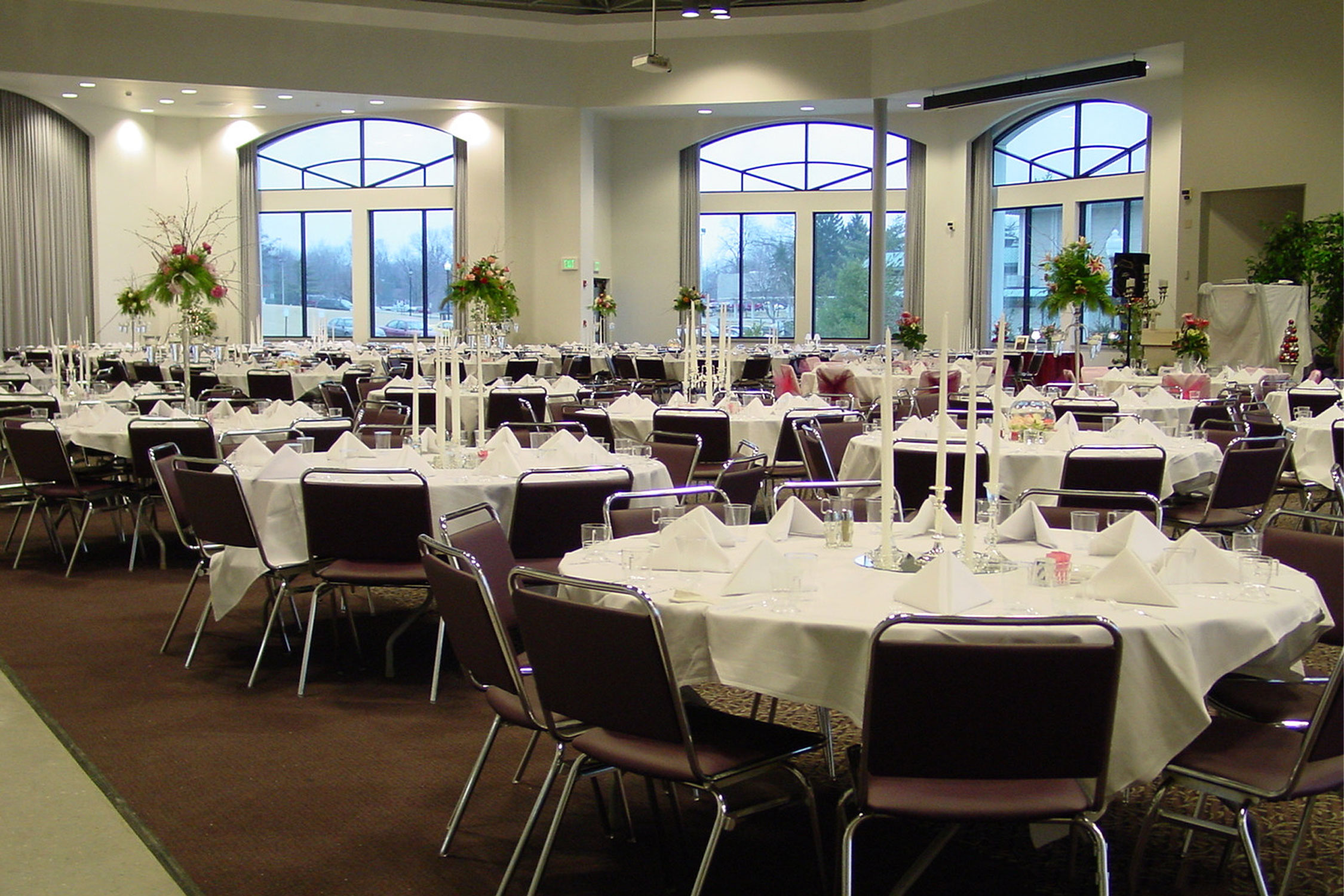 The Commons, located on L&C's Godfrey Campus, seats up to 550 people (for dining) and rents for $850, plus the cost of catering, which is contracted through LaMay's Catering.
The room has a dance floor and is equipped with a computer projection system and two large screens for showing slideshows, DVDs, etc.
The stage will seat a maximum of 20 people for a head table. There is a Steinway grand piano in the room that can be rented for $100. Contact the Campus Events office if interested in using the piano for an event.
The room will be set up according to renters' instructions with 6-foot round tables or 8-foot rectangle tables and cleaned after the event for no additional charge.
Great space for events. Also Great food. We enjoyed ourselves.
Best place for catering,events and more Great experience all together
Awsome food, reasonable, clean , friendly staff, great atmosphere, try it out , you won't be disappointed
Great place
Walking in and seeing the changes made from the historic business that was here to the new business that here now is amazing. The menu is simple and easy to navigate. With a private room for small parties and plenty of open space this location is great for banquets and small gatherings as well as a great place to eat.